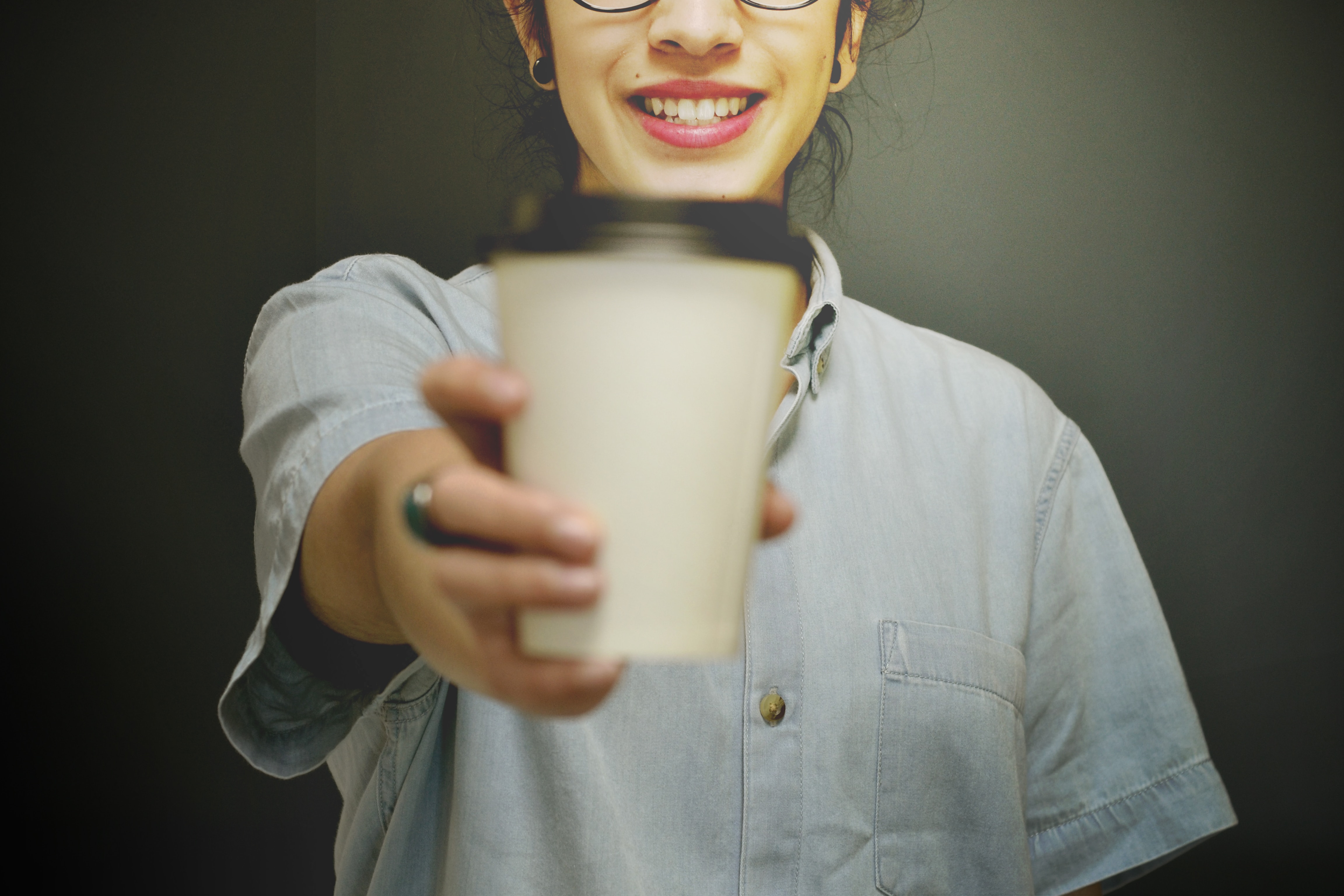 In modern businesses, many things that used to be complex, important and extremely expensive are now being presented as available "as a Service". Rather than actually owning hardware, networks or whatever, the trend is to have access to it. This approach is seen as more flexible, and less expensive. For years, we have been working with leaders, teams and companies to increase their work happiness, and reaping the benefits of happiness at work. As a natural progression, in this series of four blogs we explore a novel idea, of "Happiness as a Service" (HaaS), showing a novel way to arrive at happiness. Four blogs about the connection between serving and happiness at work and beyond.
HaaS Blog 1: Paradox of happiness and serving
When cutting your birthday cake, have you ever wished for a happy year ahead? And what were you really wishing for? Lots of fun, a promotion, a wage increase, travel, parties, maybe lying back on a beautiful, sunny, tropical beach, getting a massage, listening to the waves, with an ice-cold drink in a frosted glass? Or serving others?
The first options might sound like a surefire guarantee for greater well-being, and yet, we invite you to read on to find out more about creating sustainable and long lasting happiness that will serve you both at home and at work.
The first paradox of happiness and serving is that serving others actually helps to increase personal levels of happiness. Research on volunteering shows that people who serve tend to experience more fulfillment than those being served, in particular when they do not have an "expectation of reward". Serving others gives a lasting sense of meaning and purpose in life (Steger & Dik, 2011), over and above the more fleeting "birthday wish" decisions and pleasures that we imagine will give us happiness. That said, even Dr Martin Seligman (expert and author in the field of positive psychology) during these last years came to appreciate the huge value that these passing or fleeting pleasures can give, such as savoring a glass of good wine, enjoying good sex, and enjoying memorable moments with your loved ones. Our mental health depends on creating the complex balance that brings together the ideal elements that create individual happiness – and it is highly likely that the balance will be different for each of us.
There is no tried and true recipe, although serving others is an essential ingredient. Serving others is seen as a helpful, positive behavior which promotes human connection and as demonstrated by (Nelson et al., 2016) shows that we get more sense of meaning by doing for others than for ourselves, which in turn creates psychological flourishing. We are contributing to our social networks creating a lasting legacy and improving and spreading happiness.
It's ironic that so many of us wish for happiness and yet don't know how to make it happen. Too often we look for it by focusing on ourselves when it is more likely to be outside of us hiding in plain sight. There are many ways of creating a deeper connection, feeling seen and connected to others through more than a carefully curated Instagram profile. These include volunteer activities, parenting, working, caring for relatives, being a good friend…there are myriad ways that exist to serve. An interesting current example of this is Ted Lasso, in the TV series named after him, who seems to derive a sense of purpose from getting the team on board with him by attending to and connecting their humanness more than from his knowledge of football. "For me, success is not about the wins and losses. It's about helping these young fellas be the best versions of themselves on and off the field."
And, it can also be made simple, in just one phrase "making the lives of others better". Instead of discarding ideas, things and people because they "do not serve me", start to discard the ideas, behaviors and beliefs that get in the way of me serving others and finding happiness this way.
In these blogs we will concentrate on the area of leadership, although we believe that the paradoxes will also apply to the other contexts. Leadership and followership are about so much more than the position that someone may have within an organization. According to the theory those who both lead and serve well will embody the principles established by Robert Greenleaf and have a positive outcome on company results. The principles are:
Listening with intent, making sure that everyone gets to speak up, gathering insights from all, without interrupting
Showing empathy, supporting with personal issues when possible and making sure that others know that they care
Healing the wounds of the past before moving on to new projects
Being aware of both self and others and using this awareness for growth
Using persuasion rather than orders to maintain a cohesive team
Conceptualizing and communicating the big picture and long term objectives thus creating sustainable motivation
Stewardship, looking after the company with an eye on the long term, in the knowledge that they want to pass the baton of responsibility on in the best state possible
Developing Foresight based on learning and predicting the consequences of decisions taken today
Committing to growth for all, based on organizational, team and personal goals
Building community and social networks that encourage collaboration and engagement within the organization.
All commendable, worthy and positive principles, and yet in our consulting practice we find potential paradoxes that could get in the way of successfully applying the principles. In the following 3 blogs we offer insights and suggestions to bridge the "knowing-doing gap", and to maintain the integrity of the good intentions of servant leadership used in hands-on, real life, day to day leadership.
HOW TO ORDER HAPPINESS AS A SERVICE :
Reflect: on which of the principles of servant leadership you already apply in your way of leading
Explore: which of the principles would have the biggest impact if you applied it more?
Do: Tell someone else about the survey and think about how you could both become happier at work.
First of all, establish your current baseline and find out how happy you are at work by completing our free Happiness at Work questionnaire which not only demonstrates your current level of happiness but also gives you helpful self coaching questions to enable you to improve your happiness at work. It will also help you identify where you are in terms of achieving your potential. When completing the questionnaire, please consider the idea that sustainable happiness at work is found more in giving than taking. And leadership in the kind of leader you choose to be, not just "doing" the leadership thing.
Start by completing our fast and free Happiness at Work questionnaire.