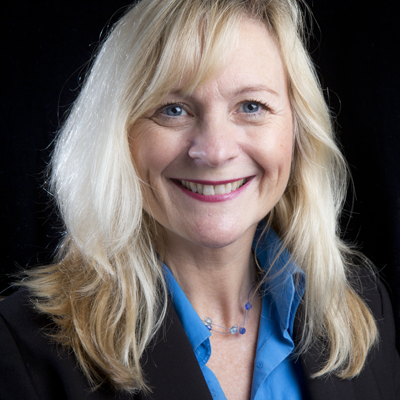 Our global community includes mastery-level facilitators and coaches across Europe, MENA, Asia, the USA and Mexico backed by a brilliant team of project managers and led by a team of highly experienced business leaders.
Here we find out more about Jo Bishop and her 30 years of experience in Learning & Development.
When did you first become involved with iOpener?
Over 10 years ago. A colleague introduced me.
I was immediately taken with the vitality at iOpener and felt an incredibly strong connection to the research that Jess Pryce-Jones (Founder) was doing around the Science of Happiness at Work™. It was great to be around in the early stages.
Do you specialize in any particular aspect of leadership development?
My background is in sales and customer service management. It's in my DNA. Applying this to leadership, ultimately it boils down to ethically and authentically creating relationships of mutual value.
So, whether I'm working with a young bunch of first-time tech leaders, struggling with their new identity and responsibilities, or with very senior leadership team dynamics, the same principle applies. The ultimate question is "What needs to be different for you to be able to say you're creating mutual value in this relationship?"
There may well be hurdles in the way of course. A lack of trust, destructive conflict, conflicting agendas, strained communication or a muddled strategy. Whatever the challenge is, I love to support the individual or team to gain the insights and skills they need to move forward positively.
What is your favorite part of your role?
Consulting with my clients to get underneath the real need, and then designing solutions. Seeing a team that was once dysfunctional become high performing is a thrill. Helping individuals become more resilient is also a passion. I've experienced burnout myself, and it's not much fun.
I also really enjoy the Business School work that we deliver at iOpener because of the variety and the challenge of working with global participants from a wide range of sectors. It delivers insights into cutting-edge thinking across different continents and cultures.
And of course, learning every day. I feel privileged to do this work, and the day I stop learning will be the day to stop doing it.
What is the best iOpener project you have ever worked on?
I was thrilled to be selected to consult, design and run a 'Train the Trainer' core management development module for a high street supermarket chain. I was able to connect with the retail managers, their challenges and aspirations, and critically create a blended programme providing the tools to influence with integrity in their values-driven organization.
What makes iOpener different from other leadership consultancies?
Where do I start? There are so many things that make iOpener different. Our passion and focus on bridging the knowing/doing gap, ensuring that any investment in development really delivers long-term change. As a result, everything we do is experiential. We ask participants to practice, practice, practice and receive clear feedforward which is actionable and future-focused, grounded in positive psychology. We help people to improve their performance whilst enhancing their self-esteem.
What is the biggest challenge facing leaders today?
The relentless pace of change in our VUCA world. Change is not something that happens once every five years. It happens every day. Constantly, leaders are expected to deliver more with less. The rise of 24-hour social media and the assault of information takes its toll both physically and mentally. To survive and thrive, leaders must become more resilient. Never before has it been so important for leaders to pay attention to their own well-being. Consciously managing their own energy and emotions empowers them to create environments where their people can deliver their best.
What advice would you give your younger self?
Believe in yourself. It's the same realization many of my coaching clients come to. Sometimes the only thing that's getting in the way of you, at your best, achieving your potential, is your own self-efficacy. Sir John Whitmore, developer of the GROW model, said 'Potential – Interference = Performance'. That really solidified for me that we are often our own self-limiters. Learning to minimize this interference is where the magic happens.
I'd like to think that I've always led a values-based life. It wasn't until maturity though that I came to understand how values drive us, sometimes unknowingly, and how important it is for leaders to really know what theirs are.
Leaders have to make decisions. As Badaracco wrote in 'Defining Moments', right versus wrong decisions are easy. But what about right versus right decisions? They are tough, and a leader must look to their values, beliefs and authentic self to make the decision. Ultimately the question is 'How will this decision cast a shadow forwards into your future'?
Jo Bishop is a Partner at iOpener and an Executive and Career Coach. She delivers practical and professional solutions that enable people to work to their strengths, engage fully with their organizations and achieve their potential. Her background in sales and customer service management brings a client-driven and commercially focused approach, which is grounded in practical experience.