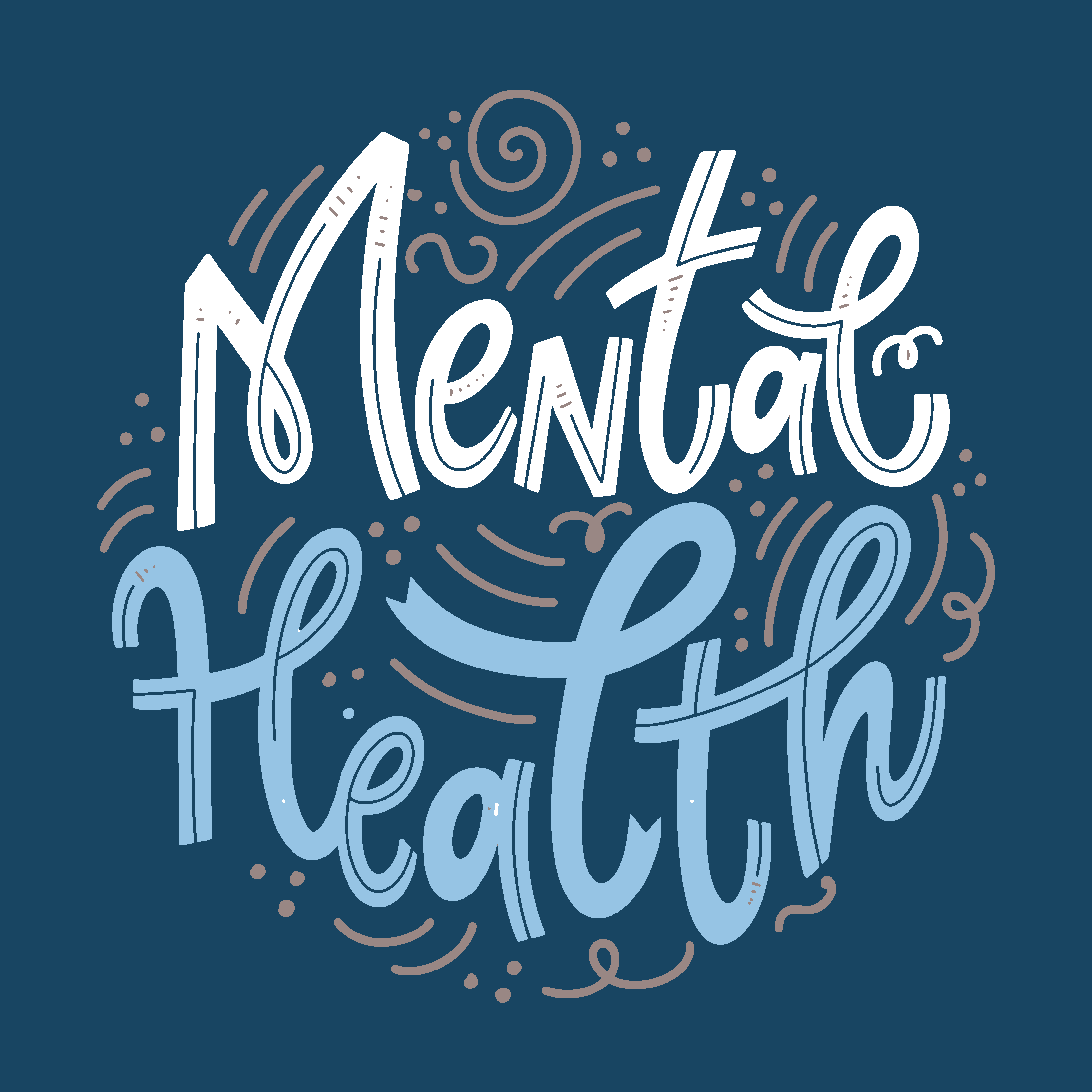 Alongside the immense suffering that this pandemic has caused, there have been a few silver linings. One notable silver lining is that mental health has come to the fore as an everyday conversation. The media's all over it; schools, colleges and universities are focussed on it; families are dealing with it; organizations are prioritizing it. But are they?

Everybody has been affected by Covid-19 and each of you has your unique story. In theory, we've been in this and through this together, but some of you may be feeling emotionally isolated. Your mental health may still be suffering and you're finding it difficult to find the right person to talk to, especially at work.

Most personality types don't enjoy change, and the past year has caused change on many fronts, perhaps including:
Working from home
Being isolated and alone
Losing income or being furloughed
Home-schooling children
Being separated from loved ones who don't live under the same roof
Having to care for vulnerable relatives
Experiencing bereavement
Going through a relationship break-up
According to our Quick iOpener Survey (QiS) you've been making big life decisions, including career decisions, financial decisions, home-moving decisions, relationships decisions and more. Even in normal times, these are some of the most stressful times of people's lives. Many people's personal circumstances have changed or been affected. Now's the time to hear everyone's story. The question that needs to be asked is, "How have you been changed by the pandemic?"

Talking and listening
This month of May is Mental Health Awareness Month in the U.S. and last week was Mental Health Awareness Week in the U.K.

Normalizing conversations around mental health is an urgent priority. Everyone has been affected by the pandemic, each in their own way. Opening up conversations to talk about how it has affected you, your team and your peers will pave the way to getting others to open up too. Teams need forums where they can have these facilitated conversations and air what's on their mind.

Some individuals will need you to lend an ear in confidence. These conversations are not just the remit of your HR department or work counsellors. Everybody has a responsibility to help those in need, especially at the moment. But how do you know when someone might need to talk or be needing help? You have to be able to spot the tell-tale signs. Sometimes they may be obvious. Other times, the person may be doing a great job at putting on a front at work. But the longer they do this for, the greater the likelihood that their difficulties are getting worse.

What signs will you see in someone who may be struggling?

People deal with change and unpredictability in one of two ways. They experience:
Unproductive uncertainty


This is a type of paralysis which prevents the person from being able to function as normal. Tasks seem impossible, they don't know where to start, they go round in circles perhaps flitting between tasks, not getting ahead on any.

Uncertainty capability


This is where a person's sense of agency - their ability and will to make things happen - kicks in. These people, although bothered by the unknown, uncertainty and unpredictability, feel that they need to make progress in some way, shape or form. They ask "What do I know? What don't I know? And what can I do to close that gap?"
The more obvious signs that someone may be struggling could be:
Repeatedly calling in sick (absenteeism)
Being at work but not being on-task (presenteeism)
Not showing up for meetings
Missing work deadlines
Failing to do what they committed to do
Being tearful
Being unresponsive to written requests for information
Making frequent errors
Not engaging in or following conversations in meetings
Showing a less well-groomed appearance or not wanting their camera on during an online meeting
Frequently complaining of feeling off-colour or tired
Other more subtle signs, but equally concerning, could be:
Withdrawing socially
Showing a change in their mood / demeanour / behaviours
Being negative
Being indecisive
Showing other signs of not coping
How can you begin a conversation when you're concerned?

Choose your moment to join the person at the water cooler or the coffee machine, or similar, to engage in conversation. If you're not in the same physical space, pick up the phone and tell them you're just checking in on how they're doing. Ask open, exploratory questions to get them talking; perhaps about how they're finding things in these strange times, how they've coped, etc. Practice your active listening, build trust with them and communicate non-judgementally. Very importantly, don't dive straight into advice mode.

If they do choose to share with you that they've been feeling depressed, anxious or experiencing other worrying behaviours, then offer support and encourage them to seek appropriate professional help e.g. to get a GP appointment. In addition, there are lots of websites, online groups, community activities that offer support too and you probably have some knowledge of ones you'd suggest.

MHFA (Mental Health First Aid) England has an acronym to help you remember how to help people in need. It's the ALGEE action plan:

A - Approach the person, Assess & Assist
L - Listen & communicate non-judgementally
G - Give support and information
E - Encourage appropriate professional help
E - Encourage other supports

The need for conversations around mental health is everywhere.
59% of respondents to iOpener's anonymous Quick iOpener Survey (QiS) carried out in August 2020 said that the

pandemic had been affecting their mental health

57%

of respondents rated their anxiety levels at 6 or more out of 10
20% of respondents

*

said that they have been experiencing overwhelm during the pandemic

*

Interestingly, even

19%

of people who would normally rate themselves as being high in resilience also reported that they have been experiencing overwhelm
At iOpener, our purpose is to make leadership, learning and life better. We'd love to work with you and your team to create a voice climate conducive to healthy workplace habits. Here are some of our offerings that may be of interest:

Reforming & Performing as a Team, Post Pandemic
A one day workshop to get your team talking, connecting and looking ahead.

Growing Organizational Resilience & Wellbeing
A 2021-appropriate leadership and organizational development online program, spanning four weeks including one live webinar to attend and one recorded session to watch each week. This program is best suited for learning groups of between 6 and 12 people.

iOpener Wellbeing & Care Package (for individuals and groups)

For more information, contact Katie Demain at katie.demain@iopener.com or get in touch with us below: