In the latest installment of her regular column, our CEO Julia Lindsay wrote an article for HRD Connect about how we can use active listening to engage employees, especially when budgets are under constant pressure.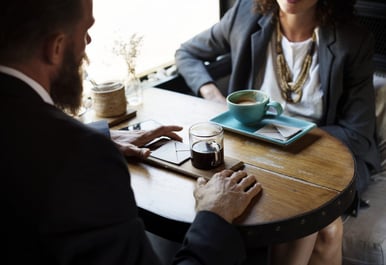 "Listening is a vital skill for leaders… By actively listening you show you are interested in colleagues' thoughts and opinions. This is a type of Recognition and it can build a sense of Pride, helping colleagues give their best at work. By contrast, when people feel they are not listened to, they often feel helpless and unable to influence their situation. They are more likely to disengage from your organization and consider their future outside your company."
In the article, Julia refers to Entrepreneur Bill Liao and the different types of listening he identifies. By understanding these different types of listening we can become more aware of how we listen to others, and how we prefer to be listened to.
As a leader, listening is a vital skill that can increase your colleagues' happiness at work, reduce employee turnover, reduce absence and improve productivity. Find out how to increase your listening skills here:
Let's talk
To find out more about the Science of Happiness at Work™ please contact us on +44 (0)1865 511522 or email info@iopenerinstitute.com. We work with clients to co-create thriving communities of employees who deliver amazing results for their organisations.