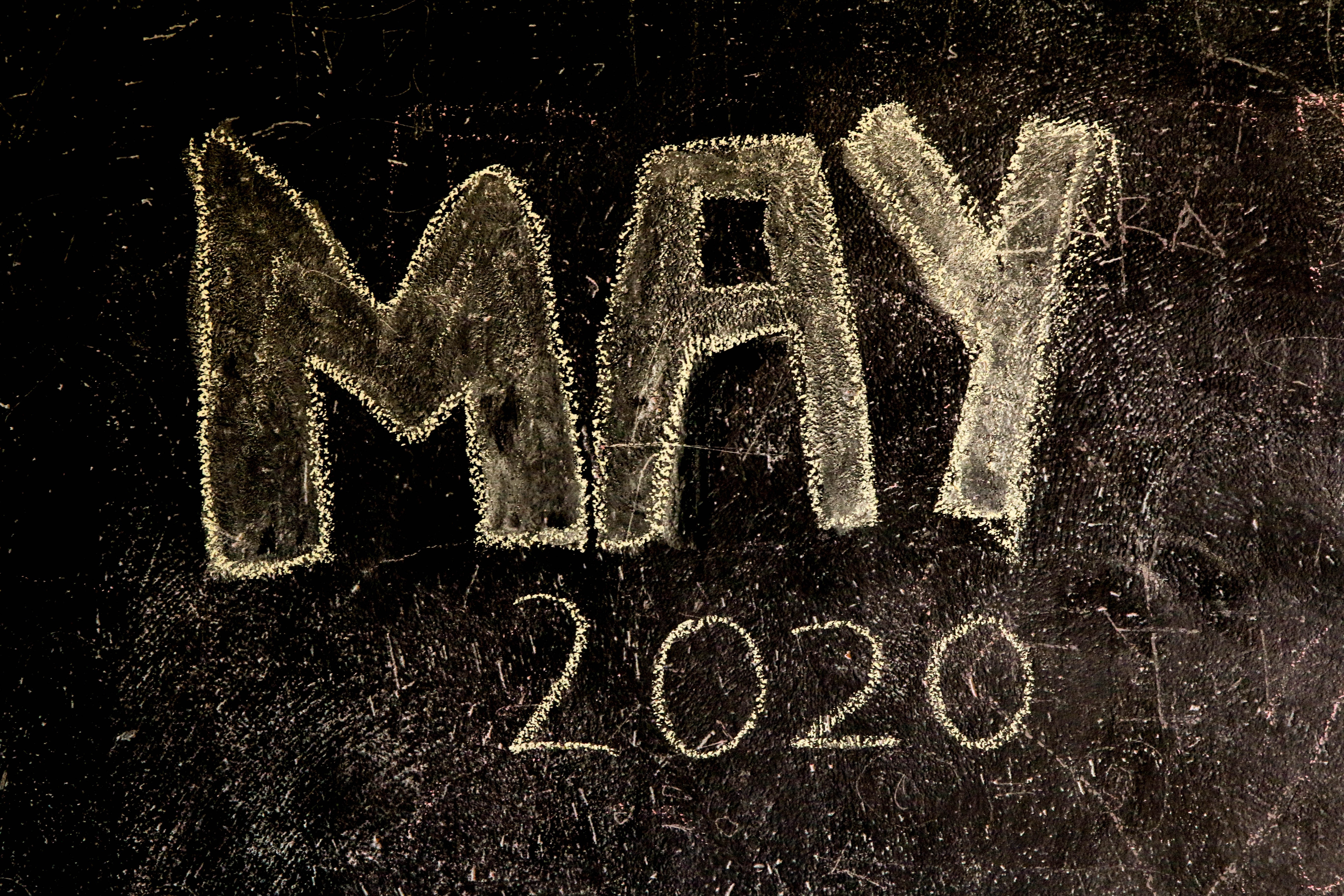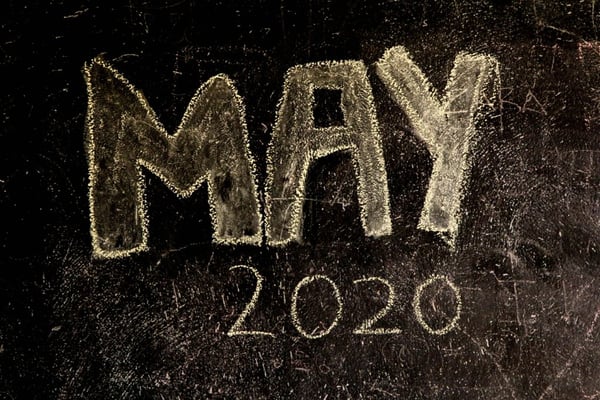 The May iPPQ data is in.
The world is in turmoil. The way the world works has been turned on its head. We're heading for a world recession and tougher times to come. People are suffering physically, emotionally and financially.
But amid these depressing conversations come other, alternative conversations of hope. Hope that we can build a better world; a more sustainable, conscious, kinder world. And that our antiquated work routines and teaming methodologies will be re-envisaged with a greater focus on happiness and humanity at work.
Already, the sentiment of employees about their new way of working is surprisingly upbeat. Amongst medical reports about Coronavirus and economic forecasts of doom and gloom, a glimmer of opportunity is keeping people in work going.
At the beginning of May, we published our iPPQ data collected during the month of April, and declared the surprising results that respondents were reporting a boost in happiness at work across all continents. We had set out to interrogate our data about people's sense of wellbeing and resilience at work during these Coronavirus times, fully expecting that people's upheaval and anxiety would be having a knock-on to their morale at work and their ability to sustain productivity. We couldn't have been more wrong. Little had we realized that people would in fact be experiencing a boost in happiness at work.
We promised to let you know a month later (i.e. now – at the beginning of June) whether we could discard the hypothesis that people were experiencing a honeymoon effect created by their increased autonomy and control, brought about by their ability to work from home during COVID-19. Well, it appears that we can indeed discard that hypothesis. The responses to the iPPQ questions remain consistently high for many items of iOpener's Performance Happiness Model.
iOpener Performance Happiness Model 1.0
We have collected almost 600 responses to the iPPQ during April and May. These respondents are predominantly from the UK, the Netherlands, South Africa, Mexico and Colombia and they are working from home 47% of the time.
Employee Engagement of 80%
Comparing these months to our past ten years of iPPQ data collected worldwide, people are reporting that they feel energized at work 71% of the time; engaged 80% of the time, on task 72% of the time; and happy at work 73% of the time.
| | | | |
| --- | --- | --- | --- |
| % of work day spent | iPPQ database mean | Apr '20 iPPQ mean | May '20 iPPQ mean |
| energized | 41% | 71% | 72% |
| engaged | 50% | 81% | 79% |
| happy at work | 41% | 73% | 73% |
| on task | 61% | 71% | 73% |
They're gaining some sense of control, using their strengths and skills more as they settle in to their new way of working, yet they're struggling with their levels of efficiency. Anecdotal feedback we hear time and time again is how tired people are feeling. This can be attributed to a number of factors. We are:
juggling a scattered complexity of responsibilities and stress; on the home front, in our extended families, financial concerns, etc. whilst witnessing a world and perhaps also our organization in crisis;
experiencing sensory overload; especially auditory (dealing with headsets, earphones, home environment distractions, etc.) and visual (screens, views, backgrounds);
finding it challenging to establish a boundary between work and personal time. The buffer zone of commuting is gone, and it is hard to switch out of work mode when the computer and desk remain in clear sight. As we oscillate between the work and personal life, we use up valuable energy in the form of activation energy;
all of which are challenging our ability to focus for sustained periods of time; and causing sudden bouts of fatigue.
The data also tells us that there's a notable – albeit a small – increase in people feeling respected by their bosses since last month, in being able to raise issues that matter and in feeling heard. Similarly, there's a slight increment in believing in the vision of their organizations' leaders as well as their leaders' ability to cope with stress compared to last month's data.
Last month, we wrote that we were concerned how people were not getting sufficient recognition for the work they're doing nor getting sufficient support to be able to work at their best. This seems to be improving as people adjust to their changed routines. They're reporting that they're going out of their way to give as well as to receive help a little more now.
Levels of personal resilience are still moderate, which perhaps indicates that people are taking a lot in their stride and feeling the strain of that. Their appreciation of their own resilience will not surface until they are through this period of turmoil. With hindsight, they will look back and give themselves a pat on the back for their levels of coping. However, they reckon their own coping to be greater than their leaders' coping still; the same as they reported last month.
What does this all tell us?
People are demonstrating proactive coping. Proactive coping is "the process of anticipating potential stressors and acting in advance either to prevent them or to mute their impact" (Aspinwall & Taylor, 1997).
One element of proactive coping is the ability to muster resilience and, despite surprises or setbacks, the ability to keep going. It's when people take charge and direct what is within their control; enjoying overcoming challenges; being clear about what their goals are and working hard to meet them; and being able to use their imagination to visualize positive outcomes when things are getting tough.
Proactive copers naturally reframe adversity into opportunities for learning, growth and overcoming challenges. They remain upbeat as they rely on a strong internal locus of control.
It may be that the people who have been retained at work – "The Indispensable"
– are the happiest and hardiest; proactively finding ways to adapt and flex to be able to sustain effectiveness. These employees are also the most engaged, the most energized and the most dedicated to stepping up when the tough gets going. It's possible that these are also the people who have the strongest and most supportive social relationships. And that they know how to cultivate positive emotions, ever hopeful that there will be a better future.
Adaptability is the key to not just surviving but thriving through the months to come. It's important to acknowledge that these are extraordinary times, and to find the marginal gains that will help to maintain morale on an even keel. Change is coming from all directions, and our capacity to adapt to the changes depends on being able to find even the smallest benefit. The late, great Leonard Cohen knew all about this:
Ring the bells that still can ring
Forget your perfect offering
There is a crack, a crack in everything
That's how the light gets in
The hope that a better world can emerge from the present crisis lies in being able to see the light that filters through the cracks in the system we used to know. The data suggests that our respondents share this hope and vision and believe that they have the tenacity to hang in there, appreciating the small wins that brighten each day.
by Oriana Tickell and Katie Demain
Oriana Tickell is Director of The Science of Happiness at Work and Director of Coaching at iOpener Institute. Katie Demain is Director of Leadership Development Programs.
If you would like to fill out an individual iPPQ survey (it's free!) and get your personalized nine page report back, including self-coaching questions to boost your wellbeing and resilience at work, you can register here: https://iopenerinstitute.typeform.com/to/aQUPqP
For team and organization iPPQ assessments and analyses, please contact Oriana.Tickell@iOpener.com
If you'd like to become accredited in The Science of Happiness at Work diagnostics, please contact Oriana.Tickell@iOpener.com
For online leadership development workshops and bespoke leadership development programs, please contact Katie.Demain@iOpener.com
And, finally, for live webinars on building more wellbeing, happiness and resilience for your team, please do get in touch!