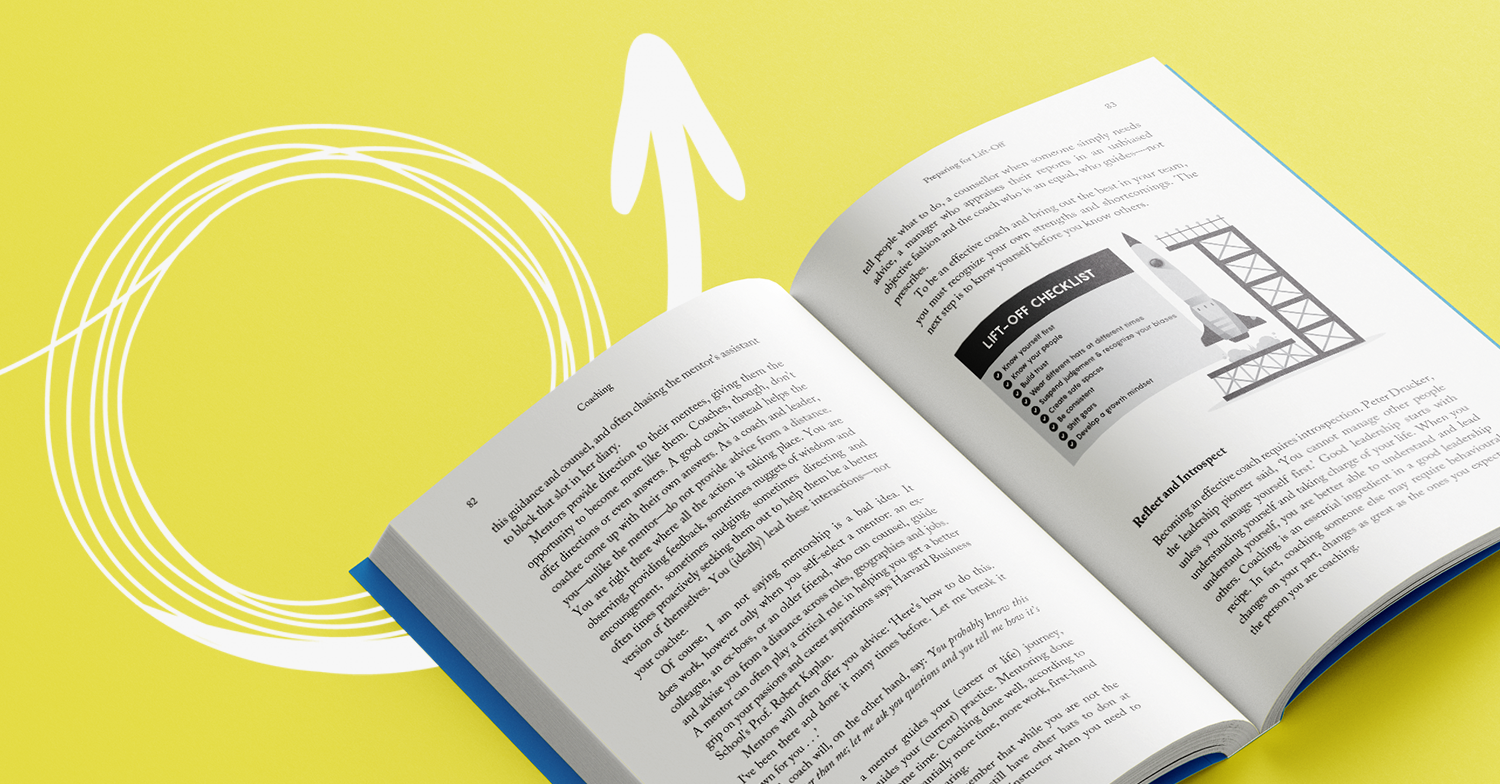 What are the assumptions commonly held about coaching. After reading 'Coaching: The (Secret) Code to Uncommon Leadership' written by my friend and fellow cricket fan Ruchira Chaudhary, I uncovered the following assumptions with an equal measures of insights and practical guidance (and lots of references to cricket, sport and art).
Assumption 1:

We should all know how to coach.

Shouldn't we?
We do great work at our trade. If you're lucky, you may love your trade. Whatever you do, be it an accountant or zookeeper. You then get rewarded, with extra cash and status, so you end up managing the people that do you what you love to do.
If you're still lucky, you may still be involved in your trade and be managing others. Watch out, you may do your job so well, you are asked to manage even more people. You now get so far away from counting pennies or penguins, you are now 'just' a manager.
Being a manager matters. Numerous studies and engagement surveys tell us that a manager is the single largest impact on turnover and retention. Now, let's give the manager a break, as most haven't been trained on how to manage, never mind coach. The last training was probably counting pennies or penguins.
Assumption 2: You can't just tell your people what to do
Now how do you manage? Do you instruct and control your people, or support and guide them? Likely a bit of both. Here is the next assumption: we think instruct and control is only going to get you so far. Life was already moving too fast before a pandemic. Too many assumptions are easily made, and the further away you get from your trade, the less you know, so how can you instruct and control? Who can accurately make assumptions about their people without curiosity, empathy or just asking questions and simply listening?
Here are some benefits of coaching:
Creates capacity by unlocking your team's potential - meaning they do more and so can you

Helps you deal with a crisis (or a pandemic) by creating more options and engagement

Identifies how your team can deal with change
Assumption 3: You cannot be a good manager without being a good coach
The assumption here is that the manager is there to unleash the creativity, innovation of their team and to help them achieve their fullest potential. Coaching is not just for the top bosses or done by Executive Coaches. We all need the above benefits in our work, and probably in our life. So how do you bring coaching into your leadership? How can you wear both the traditional manager hat and the coaching hat?
Ruchira's book explores these assumptions further and much more. We do loads at iOpener to help you coach or create a coaching culture. We have been training managers on how to be even better coaches for over 15 years. For those already coaching, we have launched our own bespoke iOpener Coaching Development Program that is accredited with the EMCC.
Or you can just read the book.
Watch the short video below for a sneak peak on what to expect.
---
If you want to become a coach, want to be coached or even create a coaching culture in your organization, get in touch with iOpener today, and we will work with you to meet your needs.
You can also buy Ruchira's book on Amazon.