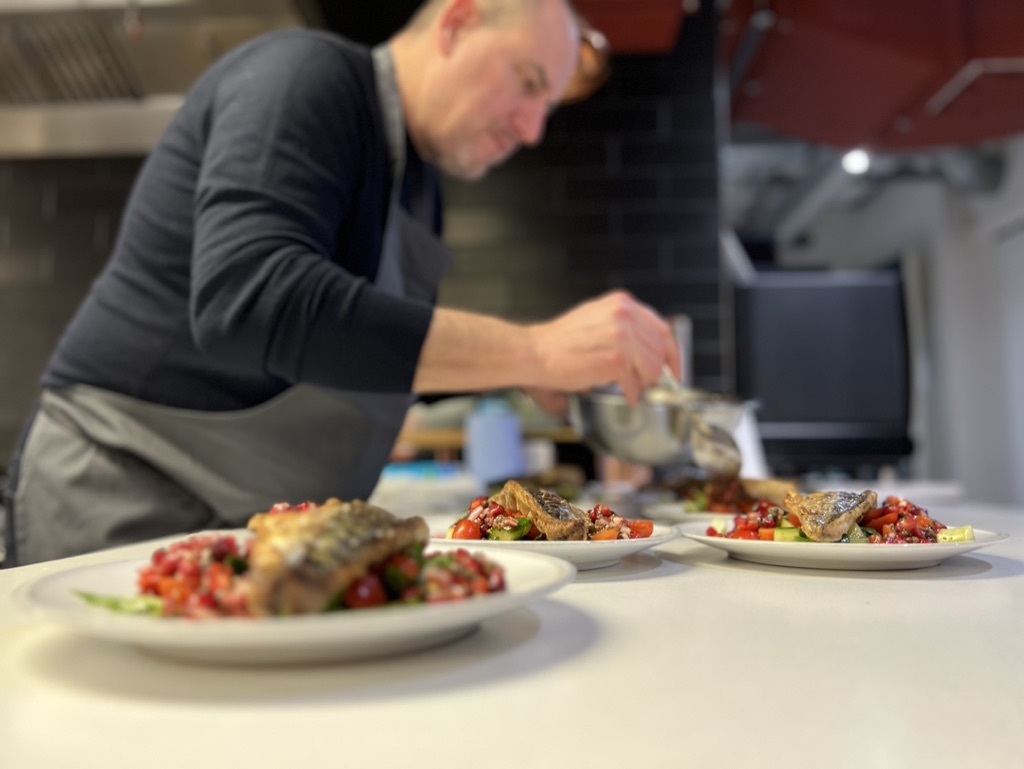 I've worked in a few places with unachievable and ultimately futile sustainability targets, with whole committees formed to wrangle for months over what can and cannot be put in the lengthy sustainability manifesto. The final versions of which are printed off, immediately undermining the paper they're written on. Then a mistake is spotted and the final_FINAL_v1.3 follows quickly off the printer. So much for the environment.
Bigger organisations can and have made bigger mistakes. To great fanfare, McDonald's swapped their plastic straws for eco-friendly paper ones. All very commendable. Except the paper couldn't be recycled. The plastic ones were recyclable, and unlike the paper, they also worked. Though the "winner" here is surely Volkswagen for equipping 11 million of its cars with software designed to cheat emissions tests, denying it, then paying out billions in compensation.
So in the ESG arena, it seems quite easy to get things wrong. Here at iOpener it's kept simple: we count a minute for every participant we interact with, and give it back in the form of free consultancy or workshops to those who would otherwise not be able to afford it. Last year, this meant ten days of free workshops to offer, or giving back our days in doing something we hope is worthwhile.
As part of this promise, we recently spent an inspiring day with Simon Boyle and his amazing team at Beyond Food. Nestled in an old fire station a cooking stone's throw from the Thames on Tooley St. in central London, this is a kitchen with a difference: it's also a unique social enterprise restaurant. Our day's agenda was to learn in the morning, cook and eat lunch, and provide Beyond Food with some coaching and consulting on their fundraising strategy in the afternoon.
The Beyond Food Foundation is, in their own lovely words, "a charity providing life-changing opportunities to individuals whose lives have unravelled." They help to start knitting them back together through the power of communal cooking and eating. They offer free courses that make people think about what they're eating, teach them how to cook it, and in doing so gain new skills. The kitchen also provides a space for individuals to reflect, share stories and plan a completely different future. In Simon's words: "it's when people start cooking together in the kitchen that barriers begin to be broken down, people open up and share their fears and hopes." This is real, meaningful ESG work with a tangible social impact.
Even the pandemic didn't stop Beyond Food. In fact, they arguably made even more impact, creating a phone support line, giving out loads of free food to those who needed it, organising other outlets to do the same, and crowdfunding to support it all.
We spent lunchtime cooking their signature dish of mackerel with pomegranate and caper dressing. Which meant some of us getting our hands dirty learning how to clean and gut a whole fish, others finding out how to de-seed a pomegranate without recreating a murder scene on the wall, and all of us pulling it together into a very tasty dish.
After lunch we split into groups to see how we could help Beyond Food with their strategy for an exciting new fundraising venture. Using the skills and experience we normally apply in our day jobs, we asked challenging, open questions and guided the conversation, helping the team at Beyond Food to get some more clarity about the direction they want to be taking and how to get there.
The result was an interactive day that was fun for us and useful for Beyond Food. We returned to their restaurant in the evening, to experience how it should really be done, with a superb meal at Brigade Bar + Kitchen, the customer-facing wing of this amazing social enterprise.
If you're looking for a similar team-building experience, where you can learn and give back at the same time, then give the Beyond Food team a shout.
All the best
Si